Hobbylinc Glues
Shop online for 53
hobbylinc glues
at discounts up to 33%.
CA Super Glue
is the most popular of the 5
hobbylinc glues
categories, then
Epoxy
, and
Accessories
.
Sub-Categories for Hobbylinc Glues
CA Super Glue Accelerator
Products of Hobbylinc Glues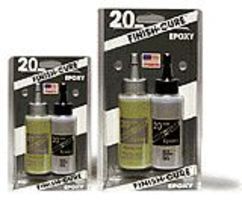 FINISH-CURE 20 min. epoxy is an excellent, low odor substitute for polyester resins. It can be used for applying fiberglass cloth to wood or by itself to give wood a surface ready for primer and paint. FINISH-CURE can be sanded the easiest of all our epoxies and is excellent for the sheeting of foam core wings. Allow 8 hours for full curing. For best results, FINISH-CURE should be heated to a temperature above 85 degrees F or applying light weight fiberglass, lay cloth on balsa first, then brush on FINISH-CURE. When fully saturated, go over the surface with a heat gun, and then squeegee off excess epoxy with a playing card from an old deck. Heat and remove excess several times for a light we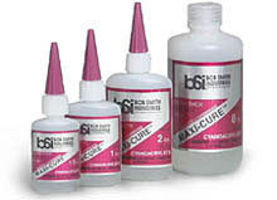 Loading....
| | | | | | | | | | |
| --- | --- | --- | --- | --- | --- | --- | --- | --- | --- |
| Savings - Selection - Service | | | | | Account | | Share | | Cart |