---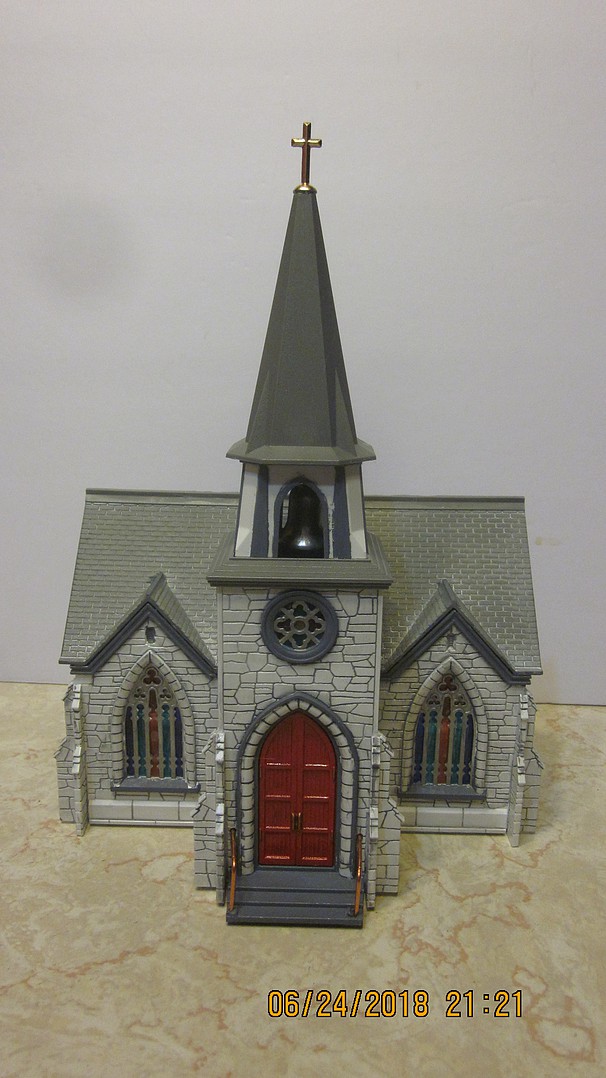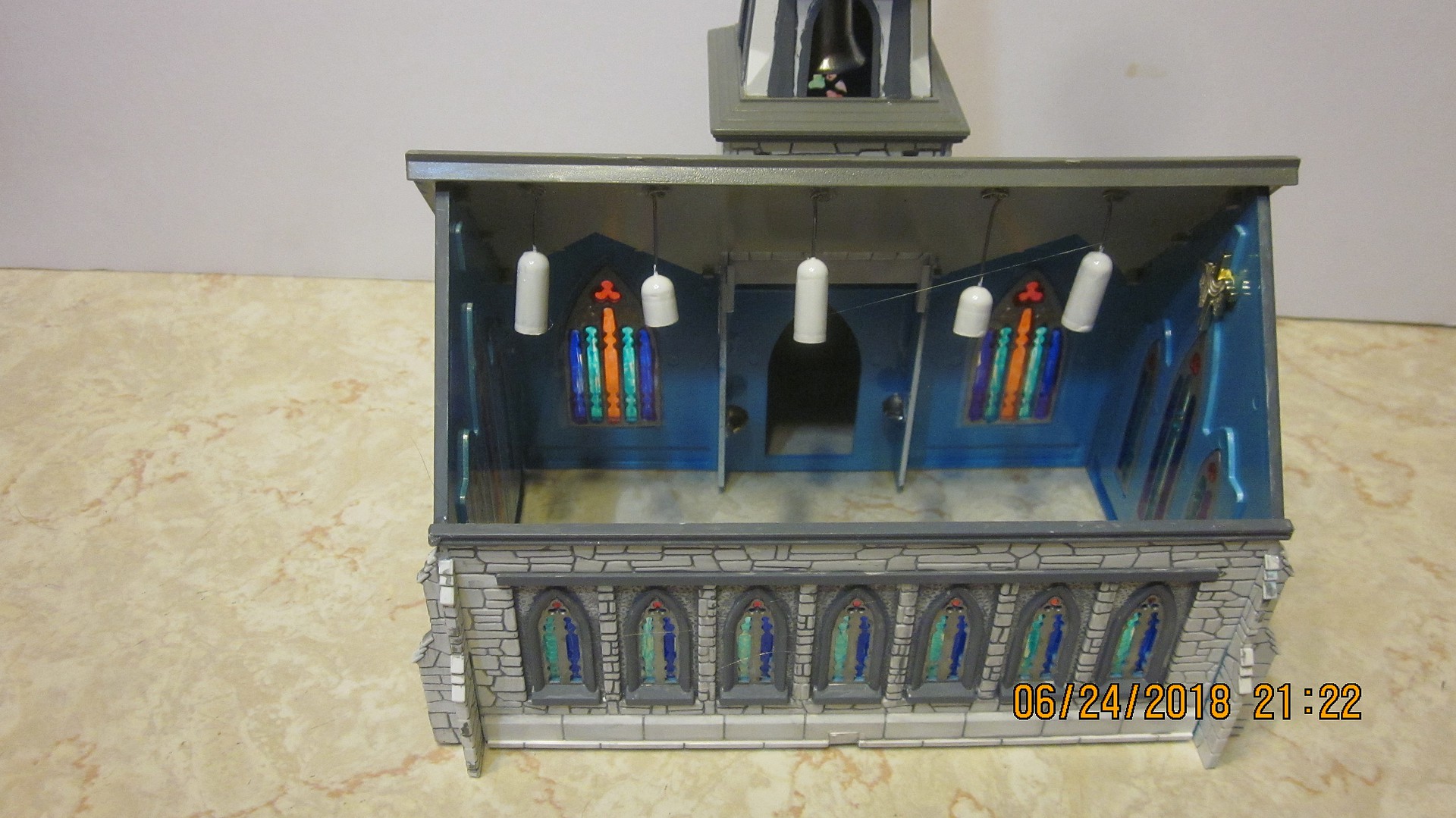 Church with ceiling lights made from pill capsules, painted White suspended with fine wire from ceiling of church.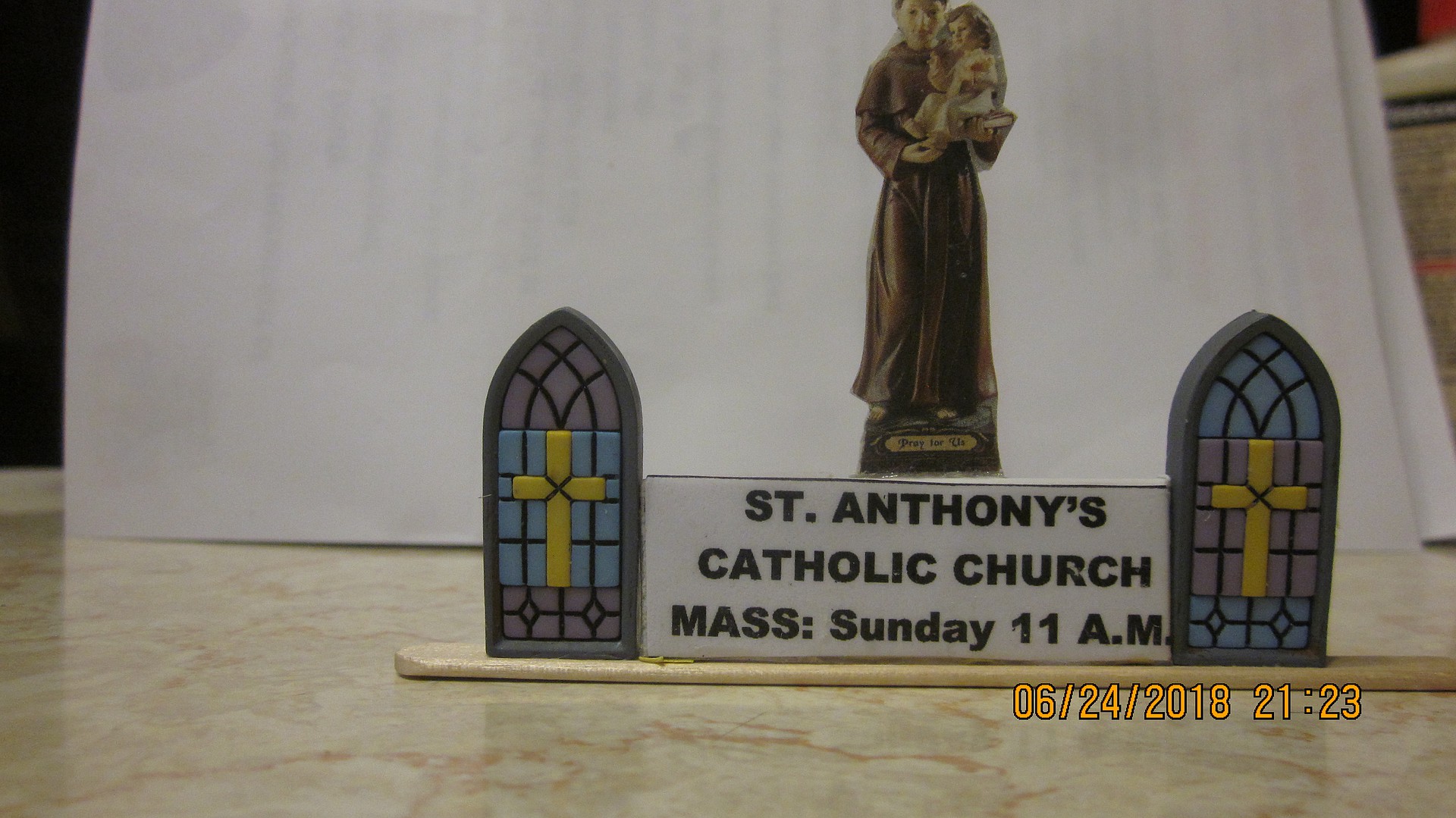 Picture of church marque, scrap built, St. Anthony is cut from religious catalog, glued to thin piece of cardboard, sign is computer generated.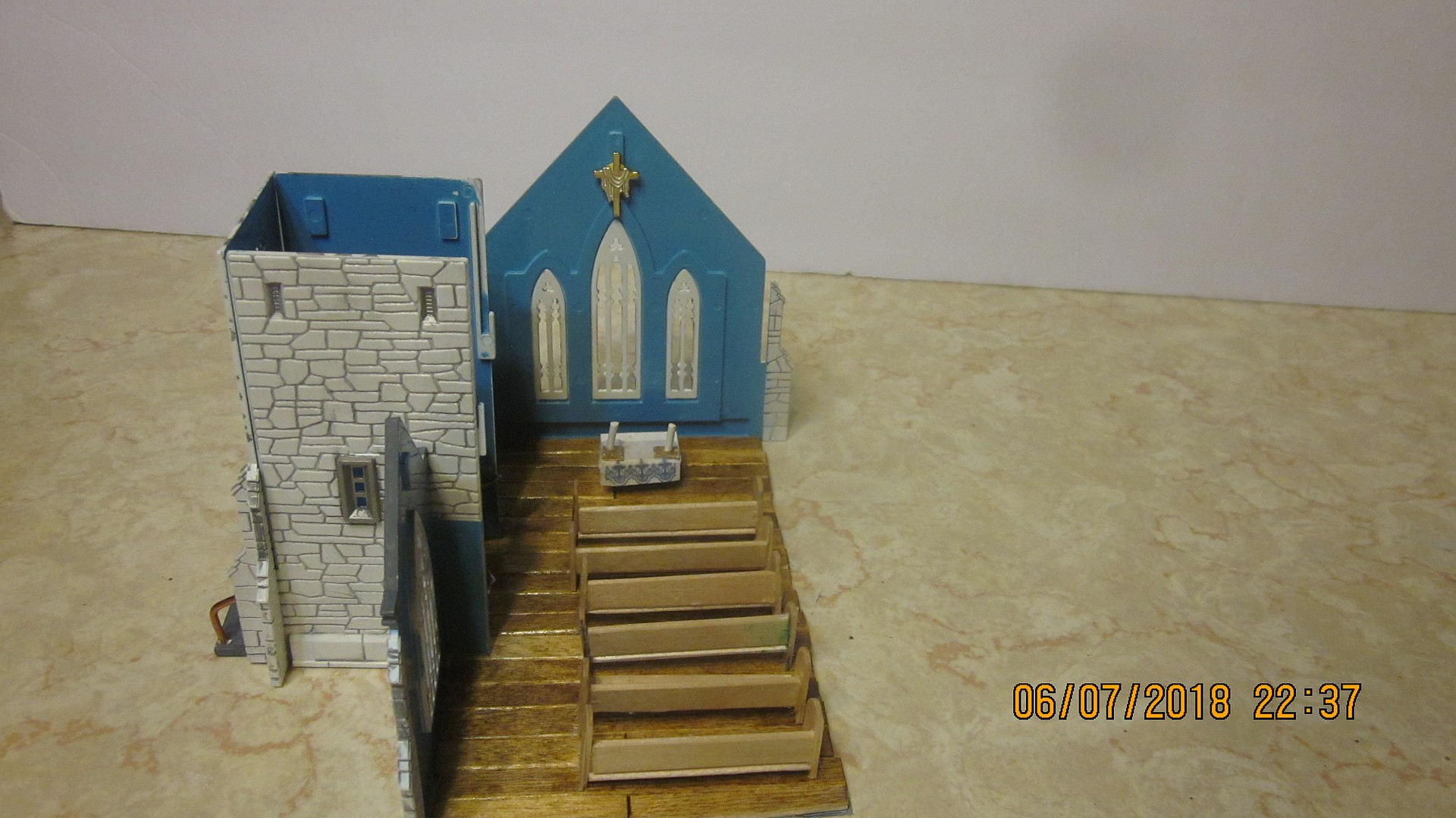 Church floor of popsicle sticks, pews made from tongue depressors (ends) and popsicle sticks (seats and backs), cross on wall is lapel pin with pin cut off and glued to wall.