---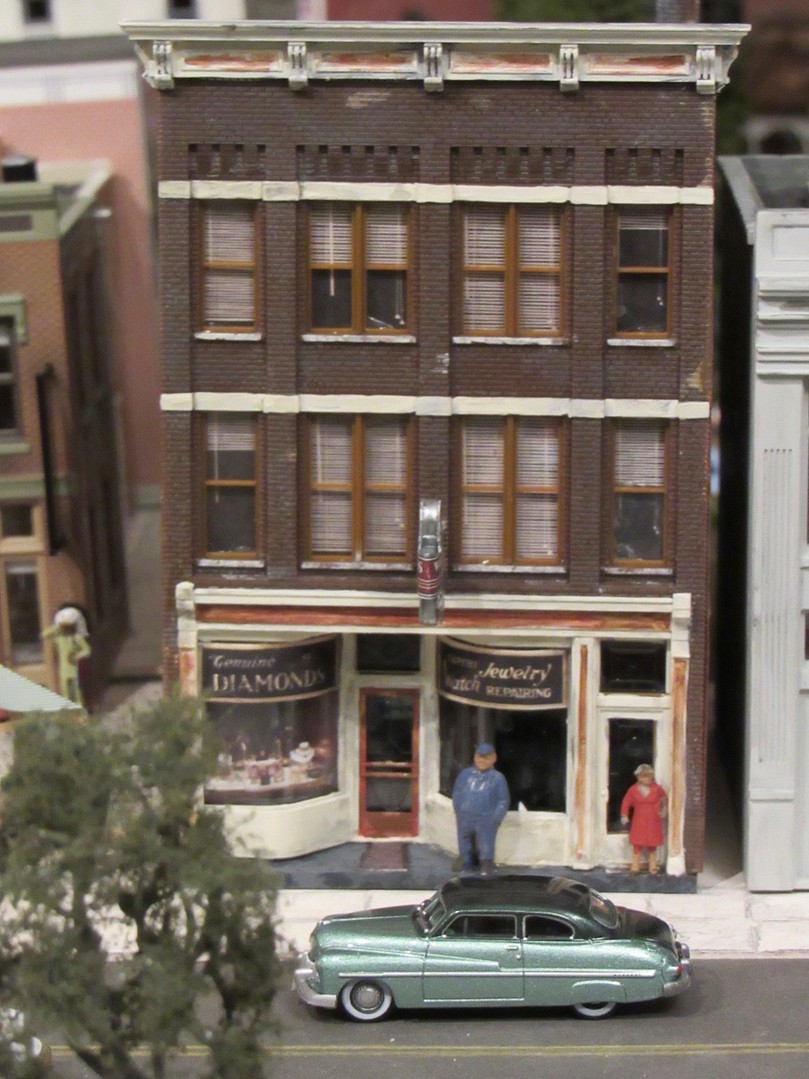 The rounded window offers an old city street feel. There is a counter and illustrated carpet way which I chose not to use. The inside of the stores on this street are not visible in our layout.
additional photo showing a side view of the building, as painted and figures in front of the store. very pleased with the realistic look.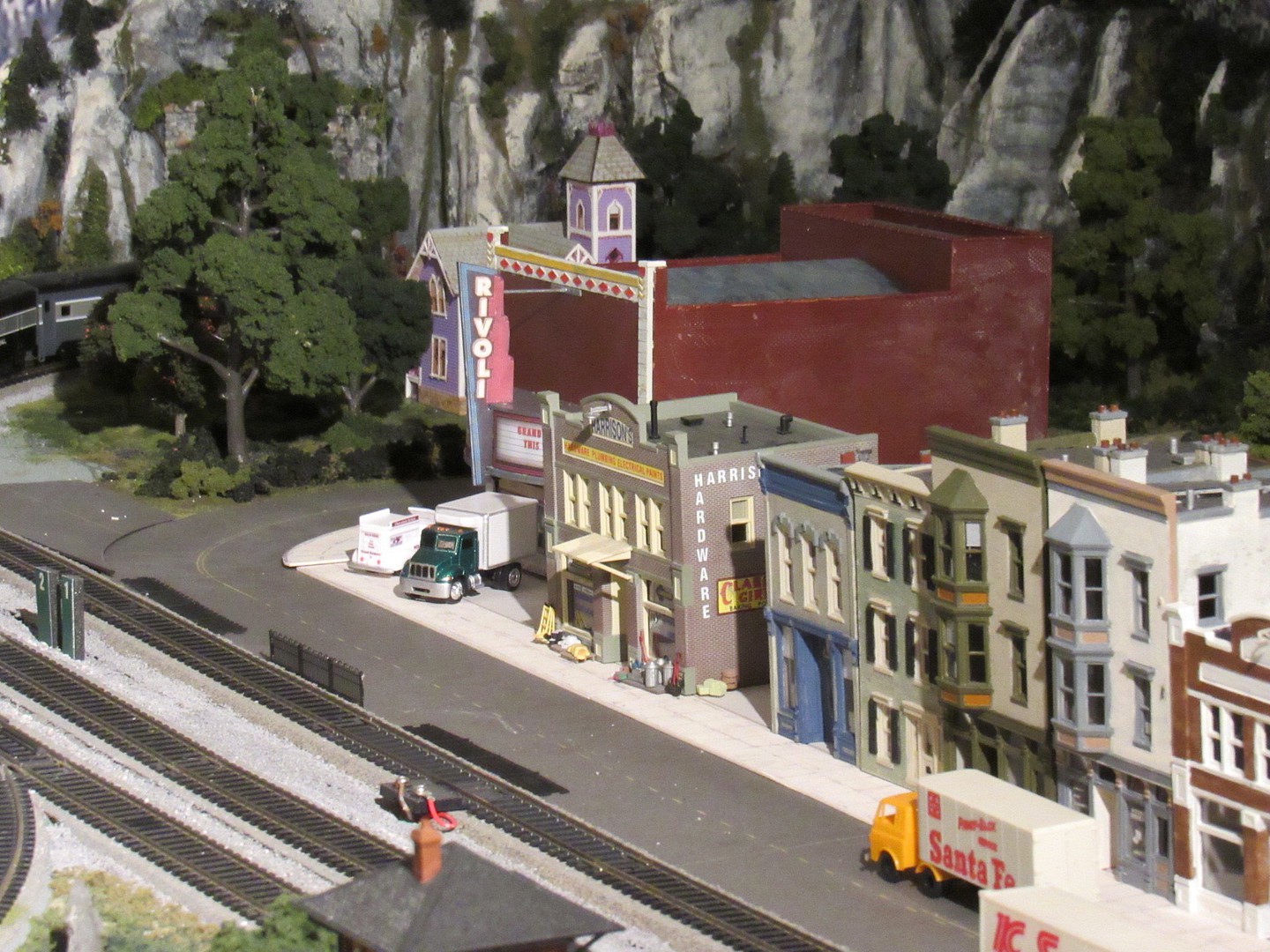 offers a real-feel on the village street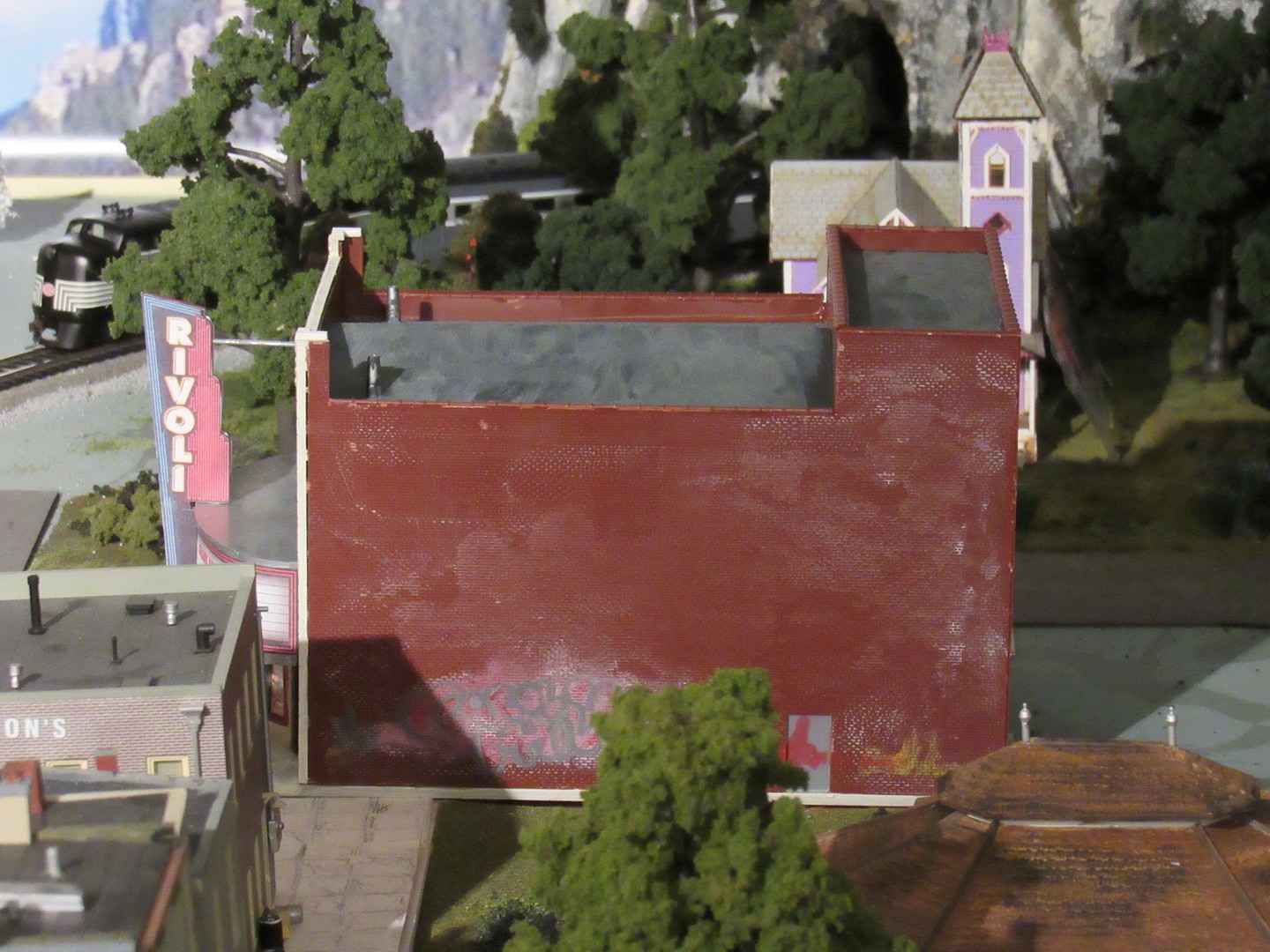 side view of the Rivoli Theatre, with graffiti and store backs.